Our practice offers this innovative oral hygiene procedure to ensure all our patients get the most effective hygiene treatments available today.
Airflow tooth polishing is a relatively new technique designed to quickly and easily remove stubborn plaque on your teeth, leaving you with a bright, clean smile.
How does airflow tooth polishing work?
Airflow tooth polishing uses an air-powered polishing unit to remove stubborn plaque and stains. It releases a jet stream of water, air, and a cleansing powder to clean your teeth quickly and effectively.
As the Airflow tooth polishing instrument doesn't touch any part of your mouth, it is a fast and effective method that delivers reasonable results with the least discomfort.
The treatment duration is less than 10 minutes.
Our dentists can carry out airflow tooth polishing during your dental check-ups as part of your hygiene routine, to ensure your comfort and remove superficial stains from your teeth. Airflow tooth polishing can also be used as a prelude to a teeth whitening session.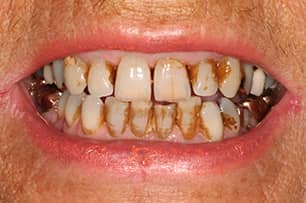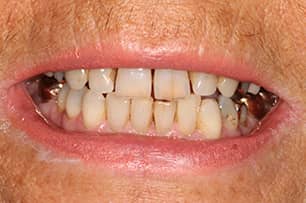 Why might I need Airflow tooth polishing?
Airflow tooth polishing helps to maintain your current level of oral hygiene and to create a brighter smile.
Airflow tooth polishing can instantly give you brighter teeth, and a fresher smile.
Sometimes, you may require additional Airflow tooth polishing sessions if you are displaying signs of gum disease. Gum disease is caused by a build-up of plaque on your gums. If left untreated, it can cause swollen, painful gums, bleeding in the mouth, and bad breath. In the most severe cases, gum disease can lead to tissue and tooth loss.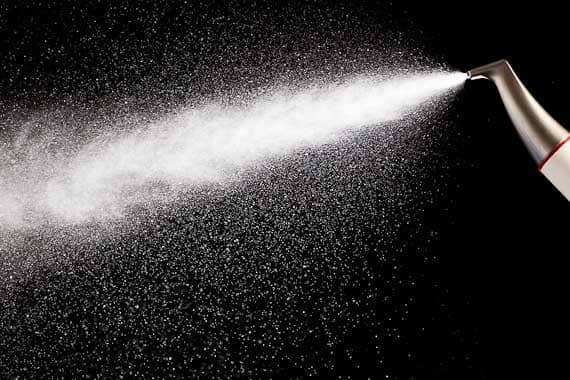 What are the benefits of Airflow tooth polishing?
Airflow tooth polishing is a quick, straightforward, and a non-invasive method of in-chair dental hygiene maintenance.
It is suitable for patients with sensitive teeth because it does not irritate or aggravate their condition. There is no direct contact between the instrument and the mouth, and the procedure does not cause any heat or vibration in your mouth.
For a brighter and healthier smile, please call The Newmarket Road Dental Clinic on 01603 505 443 or Contact us
< Back to the Treatments