Cosmetic Dentistry
The name's Bond – Composite Bond(ing)!
December 15 2020
Here we look at everything composite bonding, from treatment to cost and the most frequently asked questions. We know that cosmetic teeth treatments have skyrocketed over the last few years due to the rise of social media. And the quest for the perfect smile has boosted the popularity of composite bonding. It offers a quick solution for minor damage, gaps, and discolouration in teeth. Not only has it become a viable option for dentists, it's also a reliable and affordable option for patients. It's different to porcelain veneers, which can take more than two visits, this treatment can be completed in just one. The best thing, you can walk out the same day with a whole new smile!
What exactly is it?
Composite bonding is a non-invasive treatment leaving no permanent damage to the natural teeth. And the best part –  it's absolutely pain free, with no injection or drilling needed. The procedure involves matching the filling to the natural colour of the tooth. Following this, an etching gel is used to clean the teeth, followed by a dental adhesive. This process helps to adhere the white filling to the tooth. Finally, the filling is layered in small increments before a light is used to solidify it and secure the filling in place. Once the overall shape of the composite has been achieved, your dentist will polish and adjust to a natural look that matches the rest of your teeth.
Who is this treatment suitable for?
Composite bonding is a great option for those who have uneven, crowded, or spaced out teeth. It can make them look visually straighter and more aligned, without the need for braces. However, while it's cheaper than veneers, it might not be for everyone. If you're smile is crooked as the result of an over or under-bite, composite teeth bonding might not be the best option.
Composite bonding cost
Prices for this treatment depend on the complexity. Since composite bonding is a relatively uncomplicated dental procedure, it is more affordable than other dental treatments. The cost depends on the extent of the treatment process and the number of teeth under treatment.
The best way to determine which solution is right for you is to talk to your dentist about your aesthetic goals. Contact Newmarket Road Dental Clinic today for composite bonding in Norwich.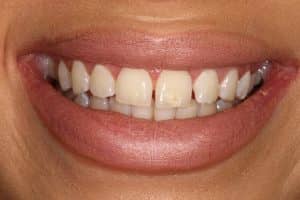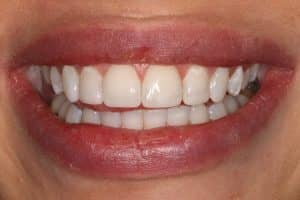 < Back to the Blog