When your tooth becomes broken, misshapen, or heavily stained, your dentist can use a dental crown to restore the full functionality of the tooth and your smile.
What is a dental crown?
A crown is a versatile dental restoration used to cover damaged or flawed teeth. Crowns are typically made from porcelain or a mix of porcelain and metal to create a natural-looking appearance for your smile.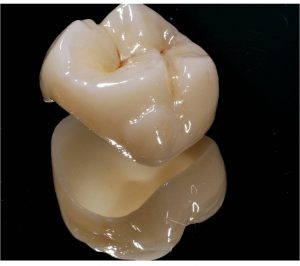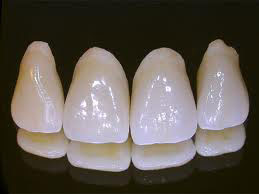 Why do I need a crown for my tooth?
A crown can offer several benefits, such as:
Protect a tooth following root canal treatment
Improve a misshapen tooth
Strengthen a weak or fractured tooth
Anchor and attach a dental bridge
Cover and complete a dental implant
Support a large filling
Cosmetically enhance your smile
What does a crown fitting involve?
During your first appointment, your dentist will reshape your tooth under local anaesthesia, preparing your tooth area for the placement of your new crown.
Next, your dentist will then take an impression of the tooth using our state-of-art 3Shape TRIOS Scanner and sends the scan to a dental lab to manufacture your new crown.
Your dentist will fit a temporary crown onto your tooth for you to wear in the meantime. On your subsequent visit, your dentist will fit your new crown onto your tooth permanently, using dental cement.
How long can my crown last and how do I take care of it?
Depending on the type of material your dental crown is made from, it should last 10-15 years or more. A dental crown doesn't require special maintenance. All you need to do is enforce regular dental habits such as brushing and flossing and biannual dental check-ups and cleanings.
For a brighter and healthier smile, please call The Newmarket Road Dental Clinic on 01603 505 443 or Contact us
< Back to the Treatments