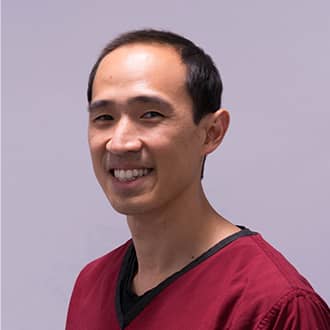 Cosmetic Dentist
Dr Raymond Chaw
Qualifications: BDS (Lond.)
GDC No: 83938
Ray joined the practice in the summer of 2014.
He qualified with a Bachelor in Dental Surgery from Guy's, Kings & St Thomas' Dental Institute in London in the same academic year as the practice owner Sam, and therefore shares the same strong foundations in clinical dentistry. He then worked as an associate in Lowestoft for over 10 years, dedicating his early career to a well established family dental practice. In recent years, Ray has embarked on the very same postgraduate dental courses that Sam has completed in Aesthetic Restorative Dentistry, taught by the founder of the British Academy of Cosmetic Dentistry, Dr Chris Orr, a well respected clinician in dental circles.
Ray is a kind, courteous and ethical clinician, sympathetic to the needs of nervous patients and with a reputation for providing gentle and painless treatment, when it is required. He is especially attuned to listening to the particular problems patients may have, and is experienced in the treatment of phobic patients.
Ray is wholly committed to the current trend towards aesthetic and minimally invasive dentistry. He has a passion to learn and always exceeds the minimum requirements for continuing professional education laid down for dentists.  Further training has enabled Ray to offer an impressive range of complementary and up-to-date dental treatments, in particuar, cosmetic dentistry.
His interests include Golf, Badminton and dedicating time to his daughter and son.
< Back to the Team